The British modern rock band Mallen, hail from the "birthplace of metal" the West Midlands. The band consists of members: Kelly Jane, Dann Pritchard, Rhys Broomhall and Joe Horton. 
The band's first recognisable contribution to the world of music was their EP "This Dream" written, recorded and produced with songwriting -virtuoso David Radahd-Jones (ex Heaven Basement aka Johnny Rocker). After playing a string of high profile shows including acoustic sets on Motley Crue's farewell tour, 30 Seconds to Mars' tour and full live shows with James Toseland and Funeral for a Friend, Mallen hit the RCR studio once again in 2018 to record their debut album "Polarity". Polarity is a testament to Mallen's new energy and sound following their hard rock and pop punk roots. They pull influences from Alter Bridge, Don Broco, Tonight Alive and Bring Me The Horizon. Hard hitting riffs, melodic chorus and energy-driven songs are the basis for the band's momentum and connection to its listeners. 
Rock-out and enjoy.
0:00/3:31

0:00/4:06

0:00/3:58
- BBC Radio Introducing Maxine: "A band to look out for"
- BBC Radio Introcing Alex: "A band for BBC Rock Radio"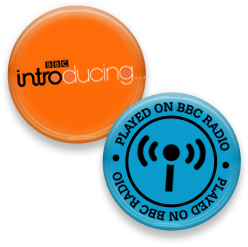 - Kerrang's Johnny Doom: "A female fronted Alter Bridge" - https://www.youtube.com/watch?v=eD-dAbvt9JA